In order to promote the exchange, cooperation and development of the data center industry, the "2021 China (Shanghai) International Data Center Industry Exhibition & 2021 China Data Center Green Energy Conference" co-sponsored by CDCC and the Data Center Green Energy Technology Alliance was held at Shanghai on June 17-19, 2021.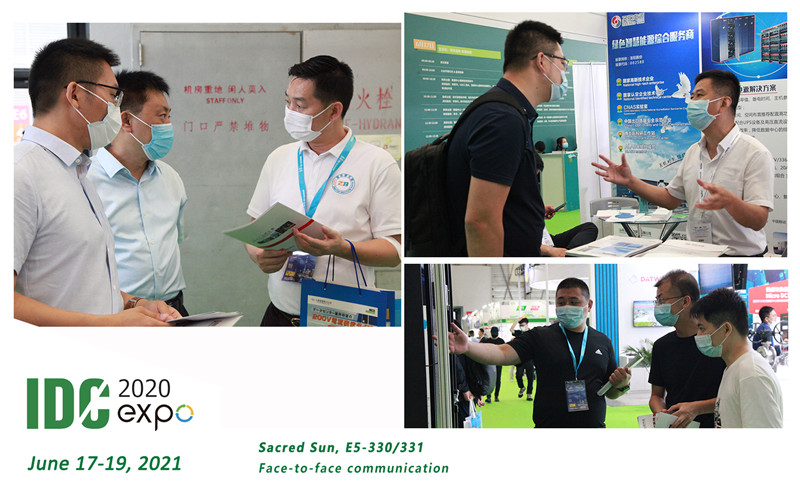 Sacred Sun was invited to attend the exhibition conference. Hundreds of top-notch enterprises in Shanghai to fully discuss key areas and key issues such as "innovation integration, green energy conservation", "data center green energy conservation technology", "data center energy Internet technology", and shared green energy conservation technology and application cases.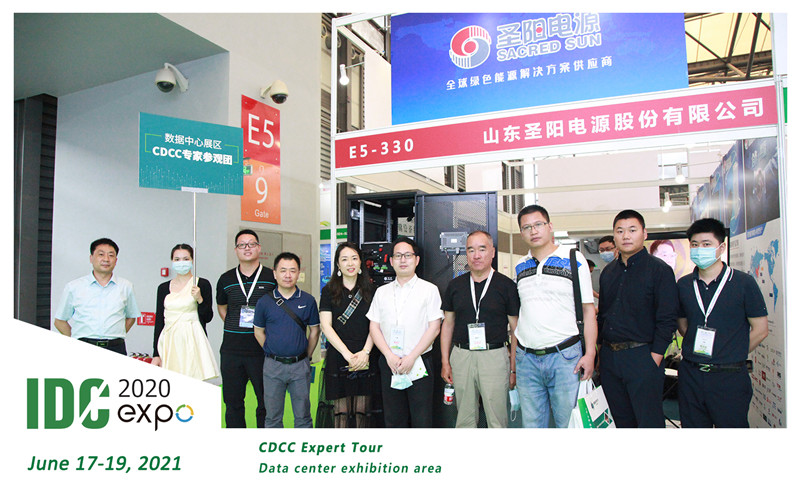 At this exhibition, Sacred Sun mainly exhibited high-rate lead-acid batteries and solutions, high-voltage UPS lithium-ion batteries and solutions, to meet the needs of different customers and different application scenarios. We provided customized solutions for customers, optimize backup service and improve power efficiency. The technical engineer at the exhibition site introduced the solutions and products in detail, which was highly concerned and recognized by the participants.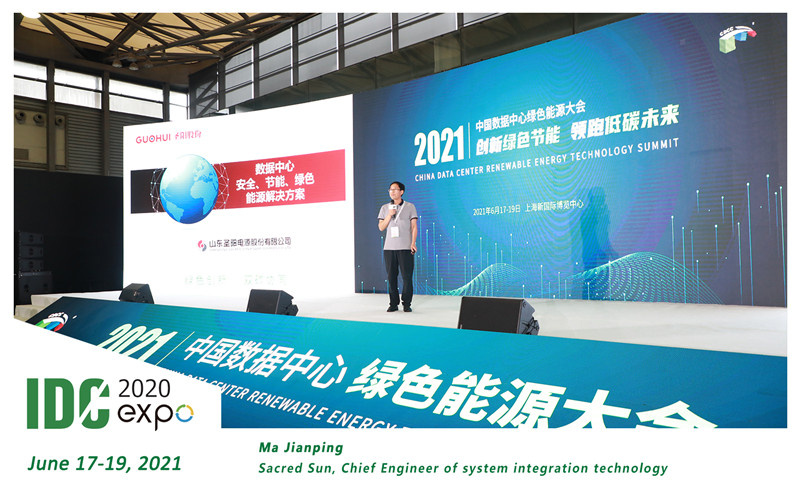 At the "Green Innovation and Double Carbon Synergy" theme forum, Ma Jianping, Chief Engineer of system integration technology, shared a speech with the theme of "Data Center Security, Energy Saving, and Green Energy Solutions" with participants.
Facing the promising future, Sacred Sun will transform from power system solutions provider to a comprehensive service provider of green and smart energy. It will continue to focus on technological innovation, program innovation, and mode innovation, and provide value services for customers. Sacred Sun is committed to becoming a benchmark for the development of green and smart energy companies.